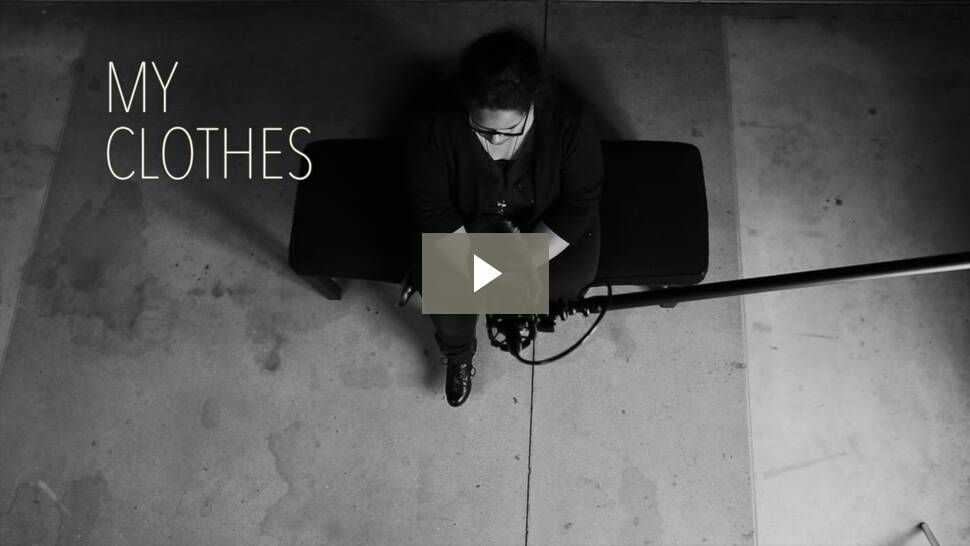 "Poverty is ever-present and ubiquitous," Tiauna Lewis shared. "If it weren't for projects like this, no one would talk about local poverty."
In this series, this 2015 outstanding graduate of Lincoln Public Schools shares her story of the difficulties she experienced growing up in poverty and how matters beyond the classroom began to affect her over time.
The simple yet powerful example in "My Clothes" shows the emotional impact poverty can have on a student and it represents just one thread of the many stories from 42 percent of Nebraska's children who are living in low-income families. Poverty shows itself in various ways and Tiauna's story transcends beyond the statistics of students receiving free-and-reduced lunch.
"My perspective is important because I've been through poverty and I've seen every step my family has had to take to survive," the now Swarthmore College freshman said.
"Others can learn what it is like to be a person, repeatedly exposed to contrasting social classes. I'm motivated to make it known how difficult life is for more hidden demographics. I know how necessary the truth is."
---
Poverty: Not a Choice is a special Nebraska Loves Public Schools video series featuring the stories and talent of Nebraska Youth in Poetry. Directed by Patsy Koch Johns, performed by Nebraska students and inspired by true stories of students facing poverty in Nebraska, each segment in this series explores the day-to-day realities faced by public school kids who are living in poverty across the state.